O'Neill Advisors Inc. is proud to be associated with the following organizations.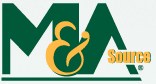 Headquartered in Atlanta, GA, the Mergers & Acquisitions Source was formed in 1991 as an extension of the International Business Brokers Association (IBBA) for members providing Mergers and Acquisitions (M&A) services. The association currently has almost 1,000 intermediary members.

The IBBA is an international trade association of business brokers founded in 1983, and is the largest non-profit association specifically formed to meet the needs of people and firms engaged in various aspects of business brokerage, and mergers and acquisitions.
IBBA Canada was founded in 2010 and strives to create a professional relationship with successful business transaction advisors (i.e. accountant's, bankers, lawyer's, and related associations), to increase the image and value of IBBA Canada to its members and clients.

The Tor​onto Region Board of Trade ​is the chamber of commerce for Canada's largest urban centre, connecting business professionals and influencers to enhance Toronto's economic prosperity and quality of life. Founded in 1845, Toronto Region Board of Trade is one of the city's oldest and most trusted institutions.

The Canadian Federation of Independent Business (CFIB) is the big voice for small businesses. For over 40 years, the CFIB has represented the interests of the small business community to all levels of government in their fight for tax fairness, reasonable labour laws and reduction of regulatory paper burden.

The Canadian Real Estate Association (CREA) is one of Canada's largest single-industry trade Associations. Membership includes more than 100,000 real estate brokers, agents and salespeople, working through 100 real estate Boards and Associations across Canada.

Founded in 1922 to organize real estate activities across the province, the Ontario Real Estate Association's (OREA) goals include promoting higher industry standards, protecting the general public from unscrupulous brokers and salespeople, and preserving private property rights.

The Toronto Real Estate Board is a not-for-profit corporation founded in 1920. Today, as Canada's largest real estate board, TREB serves more than 40,000 licensed real estate Brokers and Salespersons in and about the Greater Toronto Area. TREB is the collective voice for both its commercial and residential REALTOR® Members.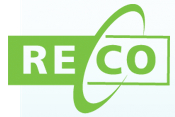 The Real Estate Council of Ontario (RECO) is a not-for-profit corporation responsible for administering the Real Estate and Business Brokers Act, 2002 (REBBA) and associated regulations on behalf of the provincial government and protecting the public interest through a fair, safe and informed marketplace.