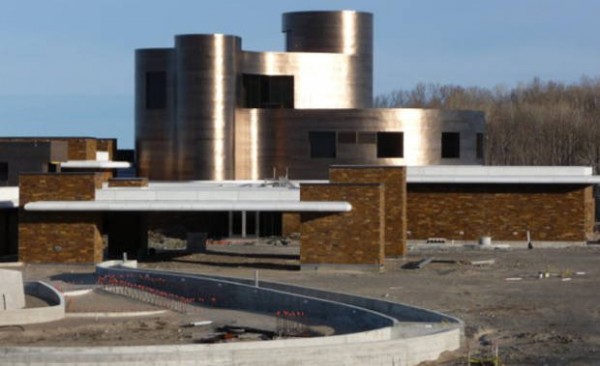 It's 65,000 square feet – larger than the White House and 24 Sussex Drive put together. It sits along the waterfront along with 43 acres of rugged Canadian wilderness. Amenities include an art gallery, office space, pool, squash court, two elevators, a boathouse and a 43 acres of rugged Canadian wilderness.
It is located in Haileybury, Ontario, a small town between Kirkland Lake and North Bay – that's 400 kilometres away from Toronto.
Asking price? $25 million. Unfortunately, the complex is unfinished. The buyer will most likely have to invest a further $1 million to make the complex habitable.
The house was to be the estate of Peter Grant, owner of Grant Forest Products. The company went bankrupt in 2009. The house was put up for sale in early 2010.
More details in The Globe and Mail.